The Joint Commission
From Rx-wiki
The Joint Commission (TJC), formerly the Joint Commission on Accreditation of Healthcare Organizations (JCAHO) is a United States based nonprofit organization that accredits more than 20,000 healthcare organizations and programs in the United States. A majority of state governments have come to recognize The Joint Commission accreditation as a condition of licensure and the receipt of Medicaid reimbursement. Inspections at least every three years (laboratories must be inspected every two years), with findings made available to the public in an accreditation quality report on the Quality Check website (http://www.qualitycheck.org).
Mission and vision
The following are the Mission and Vision of The Joint Commission as stated on their web site:
Mission: To continuously improve health care for the public, in collaboration with other stakeholders, by evaluating health care organizations and inspiring them to excel in providing safe and effective care of the highest quality and value.
Vision: All people always experience the safest, highest quality, best value health care across all settings.
Accreditation and certification services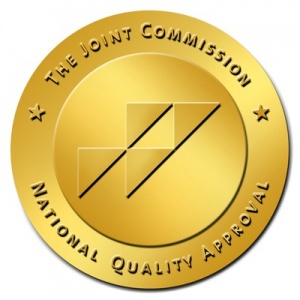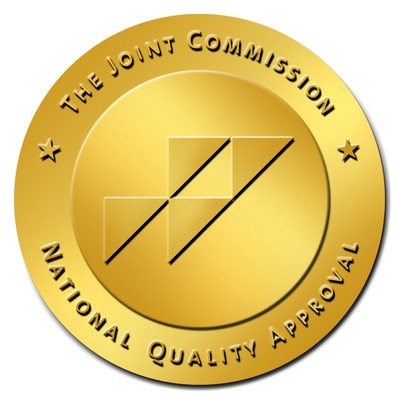 The Joint Commission's accreditation and certification is recognized in the United States as a symbol of quality that reflects an organization's commitments to meeting certain performance standards.
The Joint Commission provides accreditation services for the following types of organizations:
General, psychiatric, children's and rehabilitation hospitals
Critical access hospitals
Home care organizations, including medical equipment services and hospice services
Nursing homes, rehabilitation centers,and other long term care facilities
Behavioral health care organizations, addiction services
Ambulatory care providers, including group practices and office-based surgery practices
Independent or freestanding clinical laboratories
The Joint Commission also awards Disease-Specific Care certification to organizations that provide disease-specific care and chronic care services, and an advanced level of certification is offered for: chronic kidney disease, chronic obstructive pulmonary disease, comprehensive stroke centers, heart failure, inpatient diabetes and primary stroke centers. The Joint Commission also has a Health Care Staffing Services certification program.
National Patient Safety Goals
The Joint Commission updates its accreditation standards and expands its National Patient Safety Goals (NPSG) on an annual basis, and posts them on its Web site for review. The purpose of TJC's NPSG is to promote specific improvements in patient safety. The Goals highlight problematic areas in health care and describe evidence and expert-based solutions to these problems. The National Patient Safety Goals include:
Improve the accuracy of patient identification.
Improve the effectiveness of communication among caregivers.
Improve the safety of using medications.
Reduce the risk of health care–associated infections.
The hospital identifies safety risks inherent in its patient population.
One of the achievements from the National Patient Safety Goals are The Joint Commission's Official "Do Not Use" List, which is shown below.
Official "Do Not Use" List
This list applies to all orders and all medication-related documentation that is handwritten (including free-text computer entry) or on pre-printed forms.
Do Not Use
Potential Problem
Use Instead
U, u (unit)
Mistaken for "0" (zero), the number "4" (four) or "cc"
Write "unit"
IU (International Unit)
Mistaken for IV (intravenous) or the number 10 (ten)
Write "International Unit"
Q.D., QD, q.d., qd (daily)
Mistaken for each other
Write "Daily"
Q.O.D., QOD, q.o.d, qod (every other day)
Period after the Q mistaken for "I" and the "O" mistaken for "I"
Write "every other day"
Trailing zero (X.0 mg)*
Decimal point is missed
Write X mg
Lack of leading zero (.X mg)
Write 0.X mg
MS
Can mean morphine sulfate or magnesium sulfate
Write "morphine sulfate"
Write "magnesium sulfate"
MSO4 and MgSO4
Confused for one another
Write "morphine sulfate"
Write "magnesium sulfate"
*Exception: A "trailing zero" may be used only where required to demonstrate the level of precision of the value being reported, such as for laboratory results, imaging studies that report size of lesions, or catheter/tube sizes. It may not be used in medication orders or other medication-related documentation.
See also
United States Pharmacopeia
Occupational Safety and Health Act
Medication errors

References